Children's Art Competition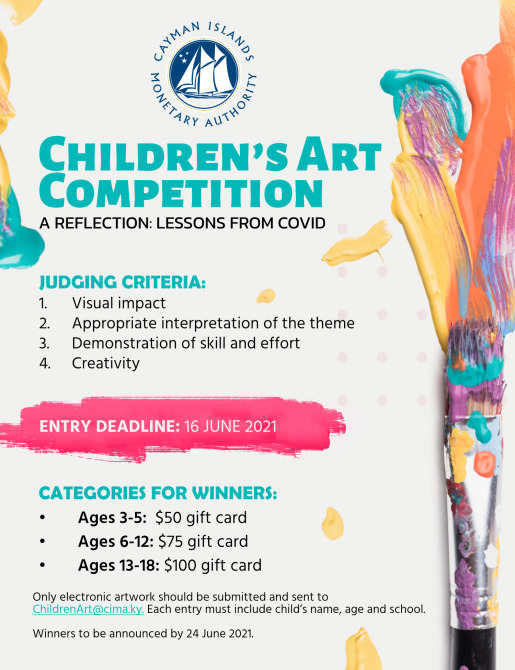 The pandemic has affected the lives of many children worldwide, and in some cases, negatively impacted their academic studies, social skills and mental health. To celebrate their resilience, the Cayman Islands Monetary Authority is proud to announce the launch of its first-ever island-wide children art competition themed "A Reflection: Lessons from COVID".
Age categories and prizes are as follows:
Ages 3-5: $50 gift card
Ages 6-12: $75 gift card
Ages 13-18: $100 gift card
Artwork submissions will be judged using the following criteria: visual impact, appropriate interpretation of the theme, demonstration of skill and effort, and creativity. Canvas or paper may be used and should measure no smaller than 8.5 x 11 inches and no larger than 16 x 12 inches.
Only electronic submissions will be accepted and should be sent to ChildrenArt@cima.ky. Each entry must include child's name, age and school.
Entry deadline is 16 June 2021 and winners will be announced by 24 June 2021.