CIIPA EReporting Workshop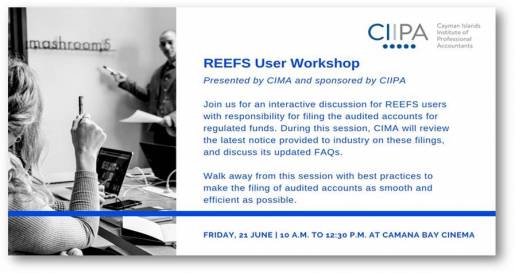 The Cayman Islands Institute of Professional Accountants has teamed up with CIMA to organise an information session for REEFS users ahead of CIMA's filing deadline of 30 June 2019. See invite for more information.
This is a free workshop, but registrations are highly encouraged.
To register, click here.
Interested persons can also refer to a list of FAQs issued by CIMA.