2017 Blue Marlin (Silver)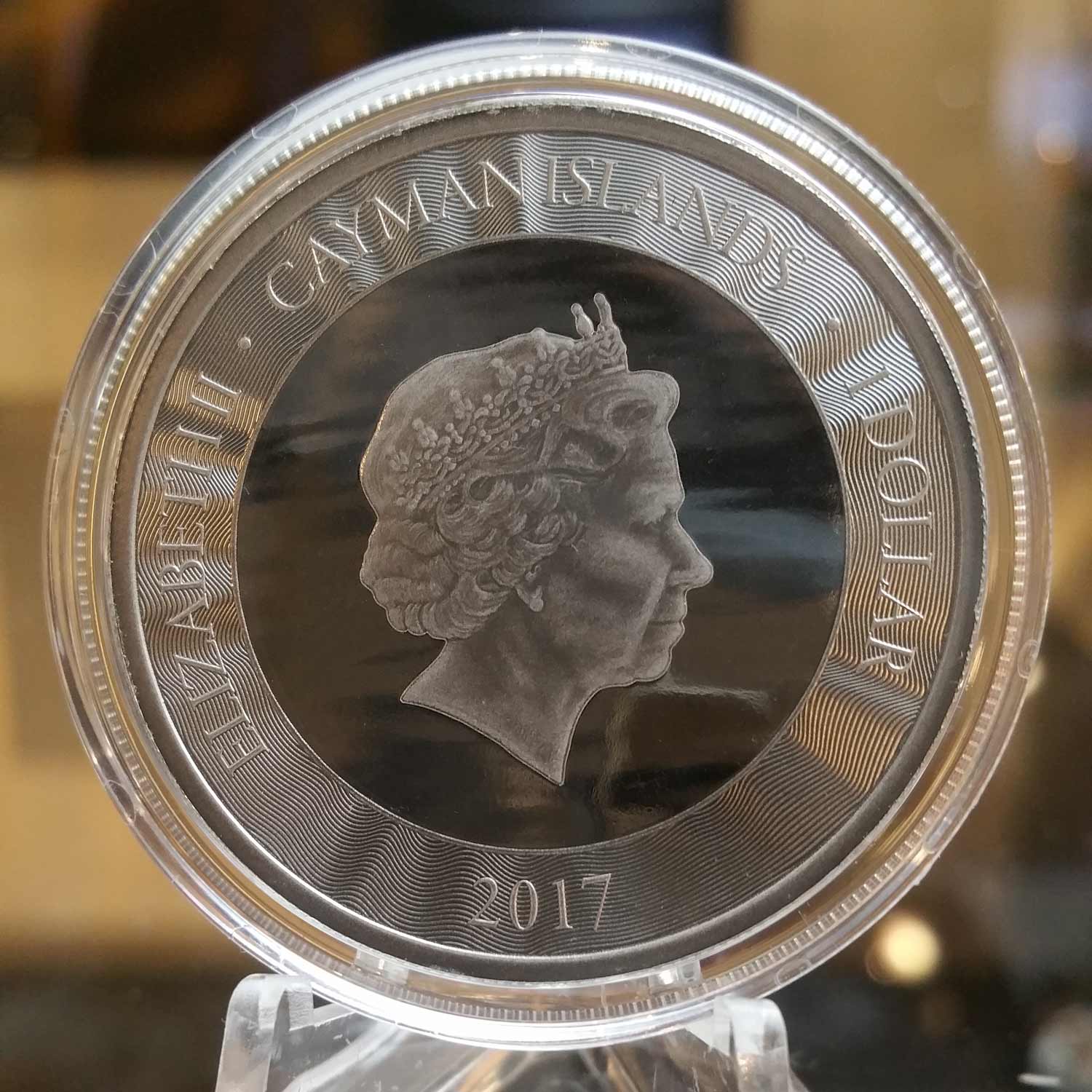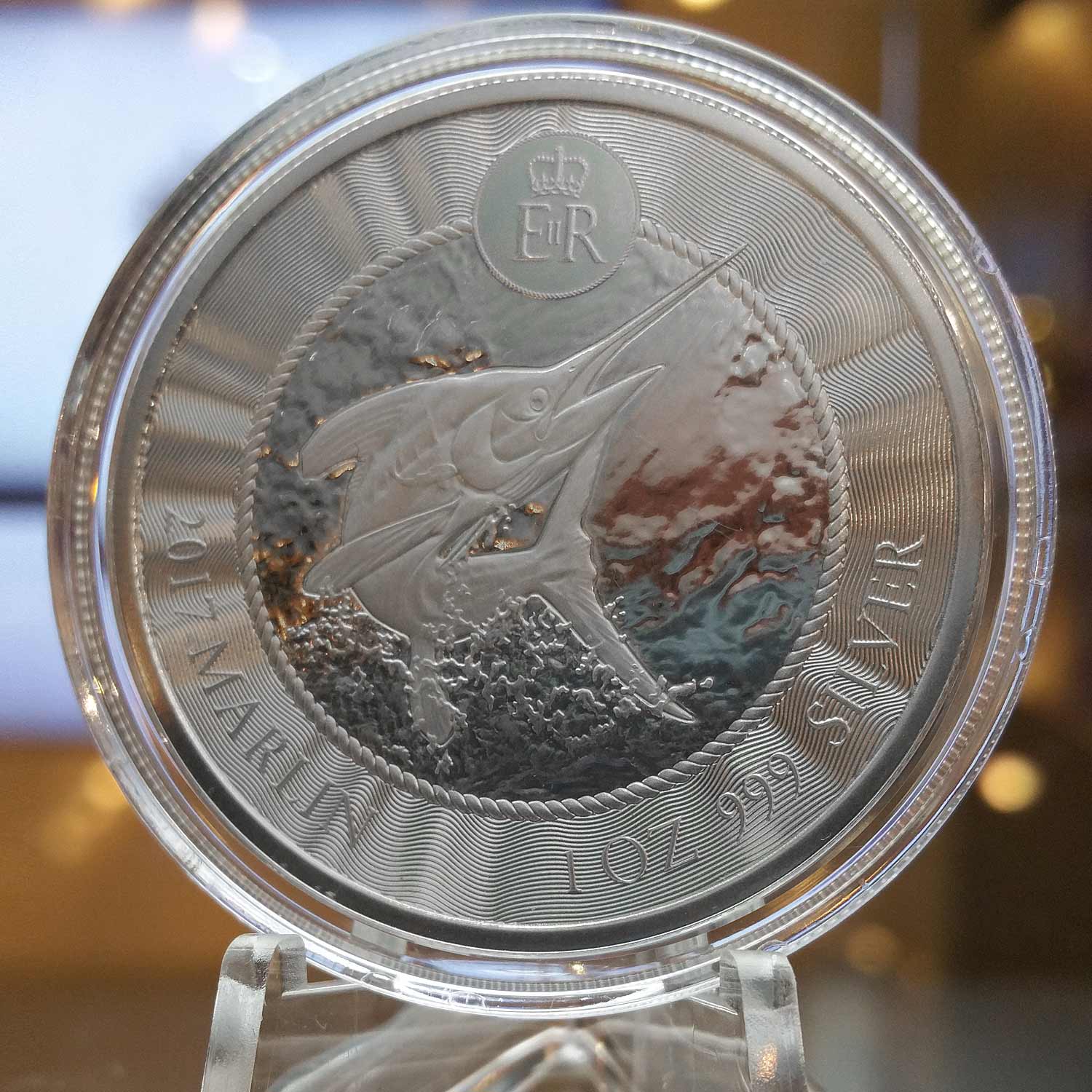 Obverse image of the silver Atlantic Blue Marlin Coin Reverse image of the silver Atlantic Blue Marlin Coin
The Cayman Islands Monetary Authority ("CIMA" or "the Authority"), together with Scottsdale Mint, is proud to reveal a new coin named the Cayman Islands Atlantic Blue Marlin Coin.
Inspired by the Blue Marlin, the design features the effigy of Her Majesty The Queen Elizabeth II which is depicted on the obverse of the coin with the Blue Marlin on the reverse side.
The Blue Marlin is currently considered a threatened species by the International Union for Conservation of Nature due to over-fishing. Both the Authority and Scottsdale Mint hope to promote the Cayman Islands as a big sport fishing destination while helping to draw attention to the islands' eco-tourism and sustainable fishing practices such as the "catch and release" programme. Catch and release is a common practice within recreational fishing intended as a technique of conservation. After capture, the fish are unhooked and returned to the water.
The introduction of this coin will not only further enhance Cayman's tourism industry but it will also boost its numismatic programme globally.
Specifications
| Issue | Alloy(Stg) | Weight(gms) | Diameter(mm) | Issue Limit | Price CI$ | Price US$ |
| --- | --- | --- | --- | --- | --- | --- |
| Cayman Islands $1 Silver Proof | .999 Silver | 28.28 | 39.00 | 50,000 | 28.52 | 35.00 |