2021 Year In Review, Looking Ahead: A Message From Our Managing Director, Cindy Scotland, OBE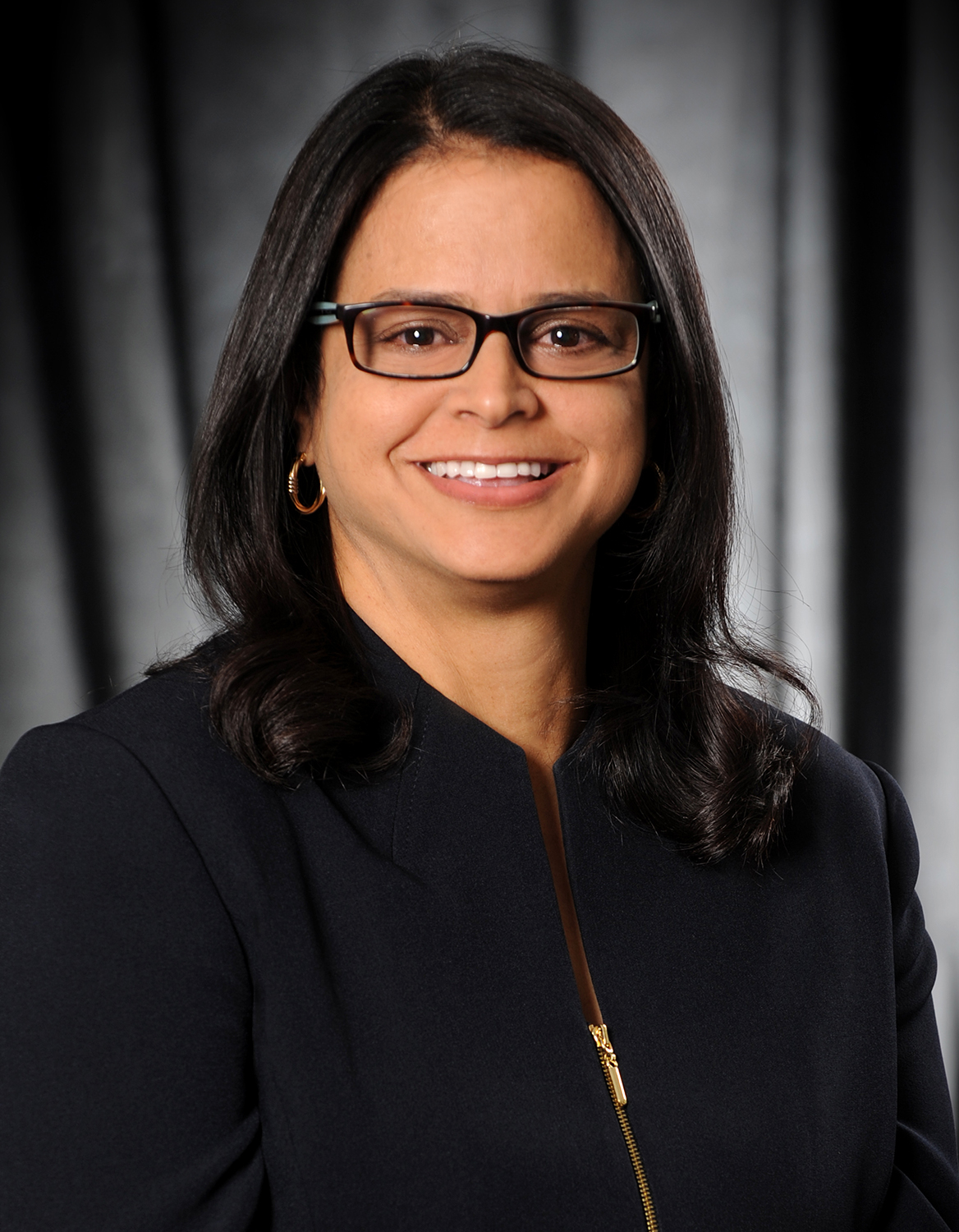 Amidst the continued business operational changes, 2021 proved to be another challenging year for the Cayman Islands Monetary Authority ("CIMA"). Nevertheless, we remained resilient and continued our efforts toward meeting the anti-money laundering/combating the financing of terrorism ("AML/CFT") requirements, while enhancing our financial services as a prominent industry and economic driver for our islands. This was evident following the successful re-rating as 'Largely Compliant' with Financial Action Task Force's ("FATF") Recommendation 15 – New Technologies, indicating that the jurisdiction is now 'Largely Compliant' or 'Compliant' with all 40 of the FATF Recommendations.
As part of these developments, CIMA observed further refinements to the regulatory landscape with revisions to the Private Funds Act, the Mutual Funds Act, Companies Management Act, the Banks and Trust Companies Act, and the Virtual Asset (Service Providers) ("VASP") Act. Where appropriate, these revisions also resulted in amendments to the Monetary Authority (Administrative Fines) Regulations, strengthening CIMA's powers to issue administrative fines for AML/CFT breaches. Since the implementation of the administrative fines regime, we have observed an improvement in the culture of compliance in regulated sectors and entities and look forward to continued cooperation and enhancement in this area.
In line with its strategic objectives, CIMA also reviewed its internal business operations for opportunities to improve efficiencies. As a result, a new Professional Support Services Unit was established. This decision not only allows us to centralise our operational responsibilities, but it also aids divisions to focus on their core functions, while receiving best in class service for the tools and resources needed. To further strengthen its capacity in this area, CIMA has already engaged expert staff across several divisions while enhancing its technological resources.
Industry Activity
In light of the ever-changing business environment, the Cayman Islands continues to be home to a thriving financial services industry.
As of December 2021, there were 27,398 regulated funds, compared to 24,591 the previous year. This increase included a growth in the number of both regulated mutual and private funds of 6.9% and 15.6%, respectively.
According to the 2020 Investments Statistical Digest, Total Assets increased 7% between 2019 and 2020 from US$8.104 trillion to US$8.689 trillion and Ending Net Assets increased by 17% from US$4.229 trillion to US$4.967 trillion. Since early 2020, Limited Investor and Private Funds were required to submit financial data using the Fund Annual Return (FAR) and based on the submissions an additional US$107 billion and US$2.475 trillion, respectively was reported in Ending Net Assets. Net Income was US$639 billion compared to US$451 billion the previous year, reflecting another consecutive growth in overall assets managed by Cayman-based funds, thus maintaining our position as a leading jurisdiction in offshore investment funds.
Furthermore, to continually enhance efficiency, CIMA is seeking to improve the submission process for the regulatory returns of private funds by combining the Fund Annual Return and Related Fund Entity forms. CIMA also plans to introduce an auto review/approval process for mutual funds, which will mirror what is currently in place for private funds.
At the end of 2021, there were 48 active securities investment business licensees and 1,692 Registered Persons, compared to the 36 licensees and 1,650 Registered Persons during the same period in 2020. Since Registered Persons now fall under the full scope of CIMA's supervision, following the enactment of the amended Securities Investments Business Act, such entities have been undergoing consistent AML/CFT and Sanctions inspections, as well as prudential assessments. Additionally, they are subject to fulfilling imposed risk-based conditions or requirements deemed necessary.
With the increased risk of illicit cybercrimes worldwide, the virtual asset space also experienced rapid changes over the past few months, which required CIMA to closely monitor these new vehicles of investment and adopt appropriate supervisory functions. During the year CIMA received 35 applications for VASP registration, of which 5 were approved. In conjunction with the National Risk Assessment exercise, a sectoral risk assessment was conducted to sufficiently address any gaps or areas of concern. These efforts contributed to Cayman's success in meeting all technical criteria based on FATF's recommended actions, as previously noted. However, in reviewing the VASP registrations, several common deficiencies were identified, such as incomplete applications, insufficient information, and inconsistent supporting documentation, which impacted the smooth processing of the applications. To assist with the completion of the application forms and avoid common errors, guidance was made available via the electronic submission portal.
Despite the decline in licensed banks, the banking sector remained strong. This was due to economic support measures put in place by the Cayman Islands Government, which included the provision of fully guaranteed low-interest loans offered through the Cayman Islands Development Bank to support small businesses impacted by COVID-19, the possibility for individuals to withdraw a limited portion from their private pension funds and provision of stipends to support tourism sector employees.
The Government also encouraged Class 'A' retail banks to exercise forbearance and implement a temporary moratorium on foreclosures during 2020 and 2021, avoiding displacement among homeowners. The year ended with 102 licensed banks, compared to 110 in 2020.
In late 2021, CIMA conducted a Thematic Credit Review of nine selected lending institutions and results revealed that loan portfolios were largely well-diversified. Therefore, the impact of the pandemic on some sectors such as tourism and hospitality has not significantly impacted the overall loan portfolios. However, the deficiencies in some lending institutions could be indicative of internal control weaknesses.
The banking stability index, an aggregate indicator that measures the soundness of the domestic retail banks in the Cayman Islands, eased off by an average of 0.91 standard deviations in 2020 compared to 2019, primarily due to the impact of COVID-19. However, capital levels stood strong. For example, the regulatory capital to risk-weighted assets for the banking sector was 35.2% in June 2021, representing a slight deterioration from 38% in 2020. Asset quality remained stable on the backdrop of relatively low earnings and profitability in a low interest rate environment, coupled with increased provisions affected in anticipation of shocks associated with COVID-19. In 2021, the banking stability index improved mainly due to higher levels of capital adequacy and liquidity in the retail banking sector.
Reports for the fiduciary services sector showed that there was a 1% decrease in trusts and company management licensed entities, which stood at 284, compared to 286 in the previous year. There was also a 2% decrease in trust registrants, from 189 to 185.
With 763 insurance licensees, the Cayman Islands' insurance industry remains the world's leading domicile for healthcare captives and the second largest for captives. In 2021, 37 new international insurance companies were added to the market, compared to 36 in the previous year. New insurer formations included 34 captives, 2 insurance-linked securities and 1 Class 'D' reinsurer.
Overall, the Cayman Islands' financial sector remained stable throughout the year, which indicates a positive outlook in 2022.
2022 Planned Initiatives
As outlined last year, comprehensive self-assessments against core principles in the insurance, banking, and securities sectors were conducted. The outcome of this exercise will be the driving force for enhancements to supervisory framework for these sectors over the next two to three years.
Consultation documents relating to multiple industry sectors such as corporate governance and internal controls, including virtual assets exchanges and custodians are expected to be released over the coming months.
Additionally, it is recognised that the 'Travel Rule' has been a significant challenge for both regulatory authorities and industry globally. CIMA will, therefore, continue to maintain constant dialogue with industry to ensure compliance in this area. The effective date for the implementation of the 'Travel Rule' for virtual asset services providers is set for mid-2022.
Other future initiatives will include the implementation of measures governing the liquidity framework of banks, continued work on building issuance and sandbox frameworks, revisions to the way that re-insurance arrangements and investments strategies are undertaken as well as preliminary research into the enhancement of the securities sector. A key focus will also include the assessment of cybersecurity frameworks which will be conducted through a series of thematic reviews in addition to being assessed through the regular onsite inspections. ​
With identified risks being the common driving force, CIMA will also continue its vigorous oversight of AML/CFT obligations to promote and safeguard the integrity of the Cayman Islands' financial services industry, thus demonstrating the robustness of our regulatory framework. In the coming months, all regulated entities will be asked to provide various information that will help to inform CIMA's AML/CFT institutional and sectoral risk assessments.
Closing
As we embark on 2022, I am excited to announce that this year marks our 25th anniversary. Despite the relentless changes of the financial landscape, CIMA remains committed to playing its part in contributing to the ongoing success of the jurisdiction, while upholding our position as a globally respected financial services centre of excellence for the next 25 years and beyond.