Securities Investment Statistics
The following graphs show the registration/licensing activity of Securities Excluded Persons and Securities Licensees for the past nine years.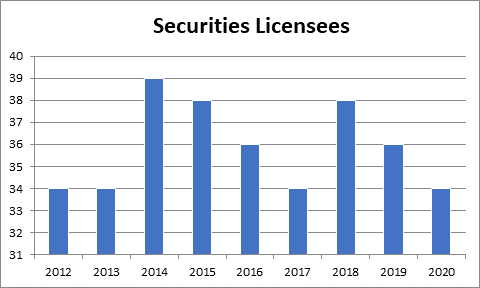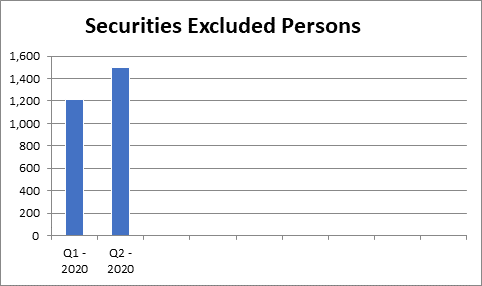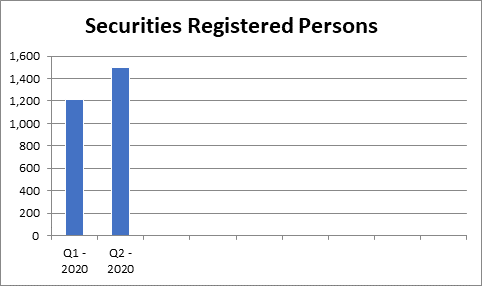 The following graph shows the securities investment business activity for all Securities Licensees (grouped by Activity Type) for the period ending 30 June 2020. NOTE: Some of the Securities Licensees are authorised to carry out multiple activities; therefore, the number of Securities Licensees conducting all Securities Activities exceeds the total number of Securities Licensees authorised by CIMA.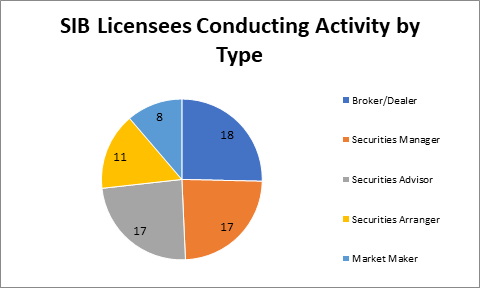 Registered Persons and Securities Investment Business Licensees Statistics - 31 December 2021*View
Quarterly List of Securities Investment Business Licensees - 31 December 2021*View