Celebrate Cayman 60th Anniversary Coin (Silver)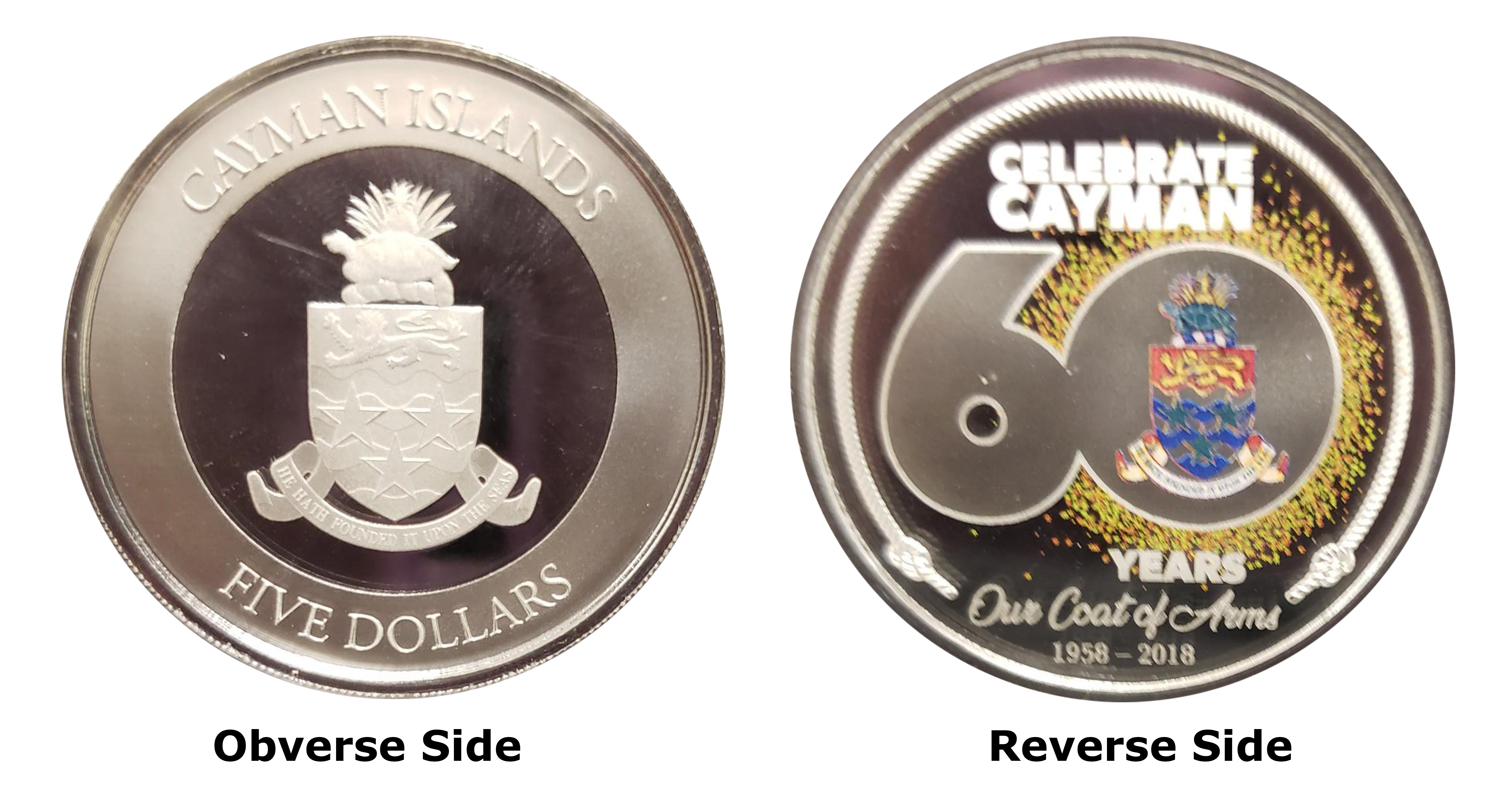 In 2018, the Cayman Islands celebrate the 60th anniversary of its Coat of Arms.
The one troy ounce of .999 fine silver coin was designed by Celebrate Cayman Committee Project Coordinator Kara Coe and is the second commemorative coin she has designed for the Cayman Islands Government.
The Coat of Arms is depicted on the obverse side of the coin with the 60th Anniversary logo in partial colour on the reverse.
The conferral of the Coat of Arms was made on 14 May, 2018. To celebrate the 60th anniversary, the Cayman Islands Government launched Celebrate Cayman in May this year. This two-year national initiative tells the story of both our Coat of Arms and our first Constitution, which was issued almost a year later on 4 July, 1959. The initiative is an important platform for public engagement, education and national pride as the Cayman Islands honours our past and embraces our future.
| Issue | Alloy(Stg) | Weight(gms) | Diameter(mm) | Issue Limit | Price CI$ | Price US$ |
| --- | --- | --- | --- | --- | --- | --- |
| Cayman Islands $5 Silver Proof | .999 Silver | 28.28 | 39.00 | 250 | 48.90 | 60.00 |