20th Anniversary of the Cayman Islands Monetary Authority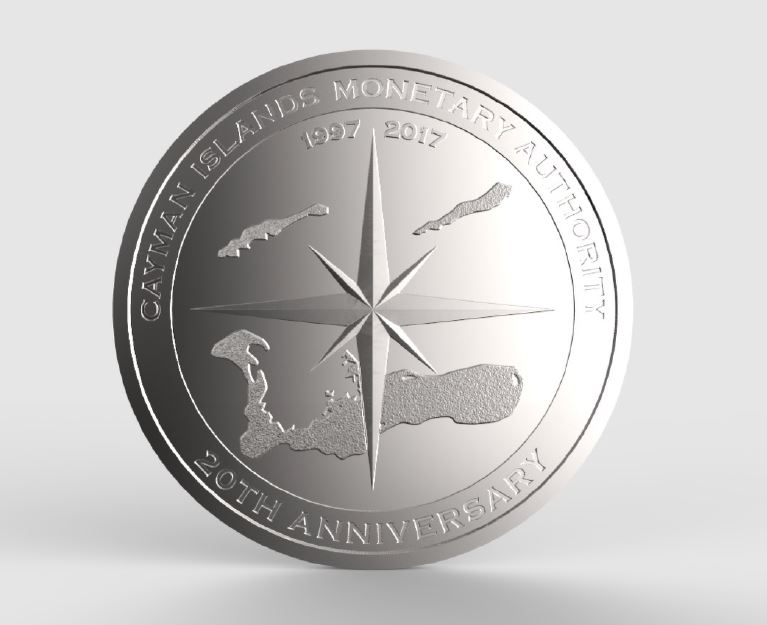 The Cayman Islands Monetary Authority (CIMA) was created 1997 from the merger of the Financial Services Supervision Department of the Cayman Islands Government and the Cayman Islands Currency Board. The former responsibilities, duties and activities of these two bodies now fall to CIMA. The Authority, however, was not established just to continue what was already in place under a different guise but rather to enhance Cayman's ability to maintain a well-regulated financial services regime and monetary stability.
The obverse of the coin depicts the Cayman Islands Coat-of-Arms while the reverse proudly displays the winning design of a CIMA in-house competition. The design submitted by CIMA employee, Mr. Gordon Panton, depicts the three Cayman Islands and a Compass rose signifying the Authority "Charting the Course" for the financial sector.
Specifications
| Issue | Alloy(Stg) | Weight(gms) | Diameter(mm) | Issue Limit | Price CI$ | Price US$ |
| --- | --- | --- | --- | --- | --- | --- |
| Cayman Islands $5 Silver Proof | .925 Silver | 28.28 | 38.61 | 200 | 61.12 | 75.00 |