CIMA Hosted FATF TREIN Training Course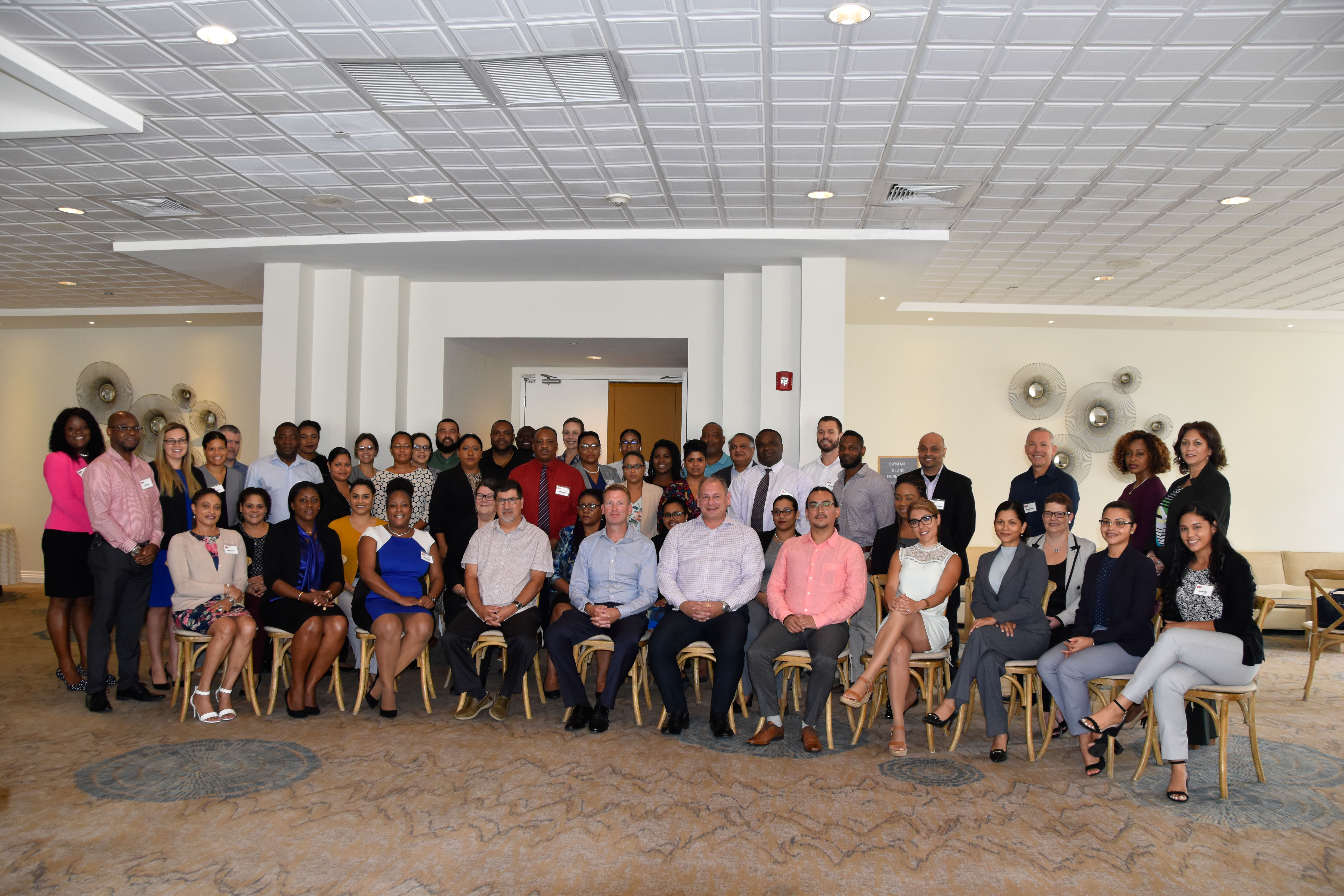 Photo caption: Participants of the FATF TREIN Standards Training at the Grand Cayman Marriott Beach Resort.
Grand Cayman, Cayman Islands (17 September 2019) The Cayman Islands Monetary Authority ("CIMA" or "The Authority") was the proud host of the Financial Action Task Force Training and Research Institute ("FATF TREIN") Standards Training Course held from 2 – 6 September at the Grand Cayman Marriott Beach Resort. The five-day training course brought together 50 representatives from CIMA, other domestic Anti-Money Laundering /Counter-Terrorism Financing agencies as well as the Caribbean Financial Action Task Force ("CFATF") member countries.
Through a combination of presentations, group discussions and small exercises, participants were able to enhance their understanding of the FATF 40 Recommendations and how to effectively implement them. A vast majority of the discussions were based on the related immediate outcomes of the Mutual Evaluation Report by CFATF. Others included domestic coordination and information sharing, risk-based supervision, beneficial ownership, money laundering investigations and prosecutions, financial intelligence, proliferation financing, targeted financial sanctions and international cooperation. The training was delivered by representatives and associates of the FATF TREIN.
Managing Director, Mrs. Cindy Scotland shared that CIMA was pleased to host the FATF TREIN Standards Training Course, which was also very timely. "The Authority prides itself as a top financial services regulator and ensuring that our financial services providers clearly understand and implement the FATF 40 Recommendations is of paramount importance towards our efforts to enhance the jurisdiction's effectiveness and maintain Cayman's reputation as a well-regulated global financial services centre," said Mrs. Scotland.
The CFATF is an organisation of states and territories of the Caribbean basin which have agreed to implement common counter measures against money laundering. The task force was established in the early 1990s.