CIMA Hosts Plenary Meeting for Global Financial Supervisors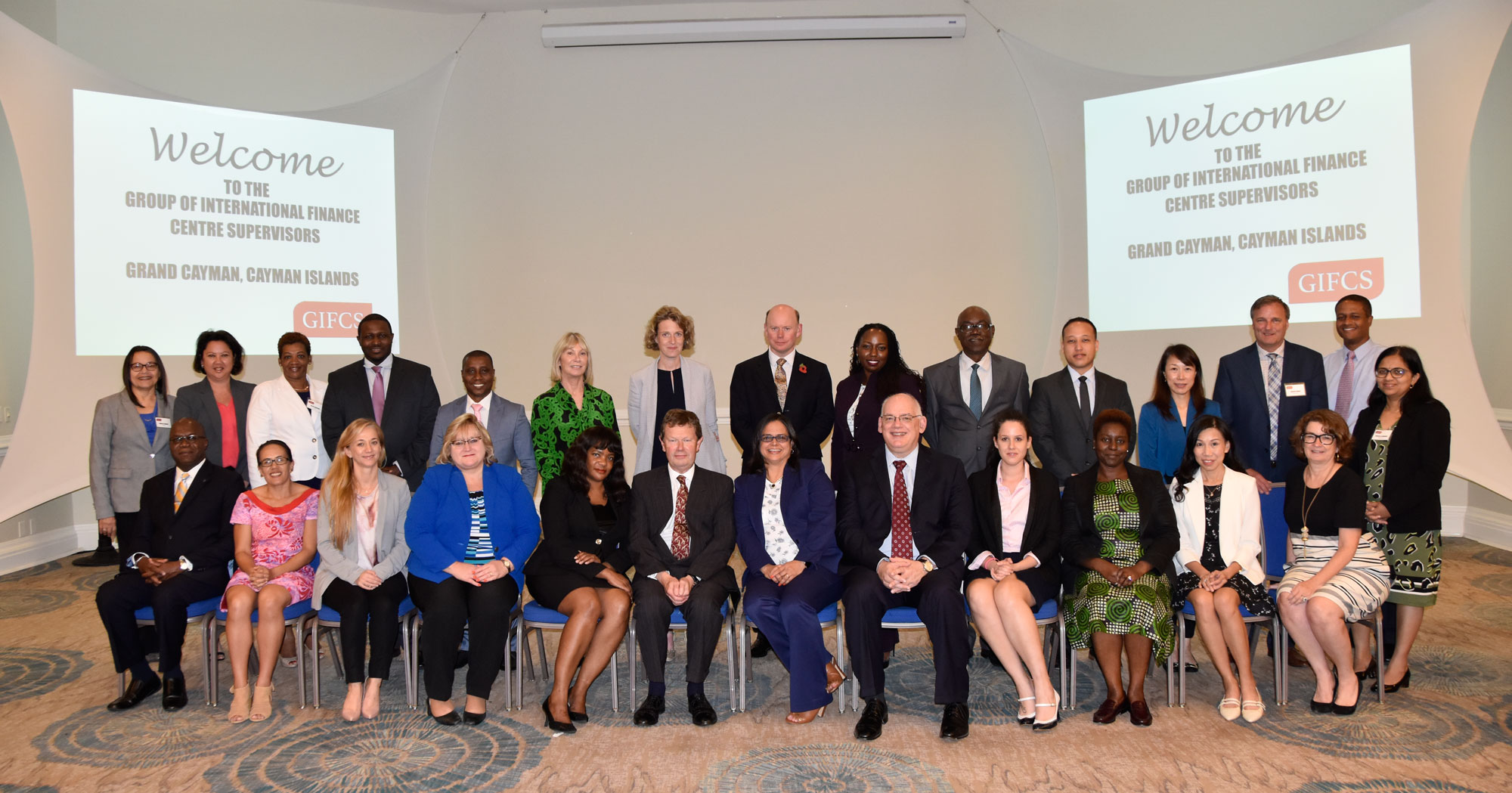 Members of the Group of International Finance Centre Supervisors participated in a recent plenary meeting held at the Marriott Grand Cayman Beach Resort from 5 - 6 November.
Grand Cayman (20 November 2019) The Cayman Islands Monetary Authority ("the Authority" or "CIMA") recently hosted the plenary meeting for the Group of International Finance Centre Supervisors (GIFCS) from 5 - 6 November at the Grand Cayman Marriott Beach Resort. The group holds two plenary meetings each year and the Cayman Islands was chosen as one of the host countries for 2019.
This event was held in conjunction with the Financial Services Institute meeting of the Bank for International Settlements, where presenters focused on supervisory technology and crisis management of non-systemic banks. Approximately 30 high-level representatives from various GIFCS member jurisdictions took part in the meetings, including select management staff from CIMA.
Among them were Head of Policy and Development Division, Mr. Rayford Britton who shared an overview of the regulatory landscape in the Cayman Islands over the last three years. The presentation helped audience members to better understand the environment from which the Authority and financial services providers operate, including designated non-financial businesses and professionals.
During the meeting, Managing Director, Mrs. Cindy Scotland was reappointed as Deputy Chair of GIFCS, a position which she has held since 2011. Mrs. Scotland will continue to work closely with GIFCS Chairman, Mr. John Aspden for the next year.
Delegates were also treated to a welcome reception and farewell dinner.
According to its website, GIFCS is a global regulatory body which represents the interest of member jurisdictions on the whole range of banking supervision matters, anti-money laundering/combating the financing of terrorism (AML/CFT) issues, supervision of funds and securities activities, and the regulation of trust and company service providers, which is being implemented by members. CIMA represents the Cayman Islands as a member of GIFCS.