CIMA To Host Second Charity Walk/Run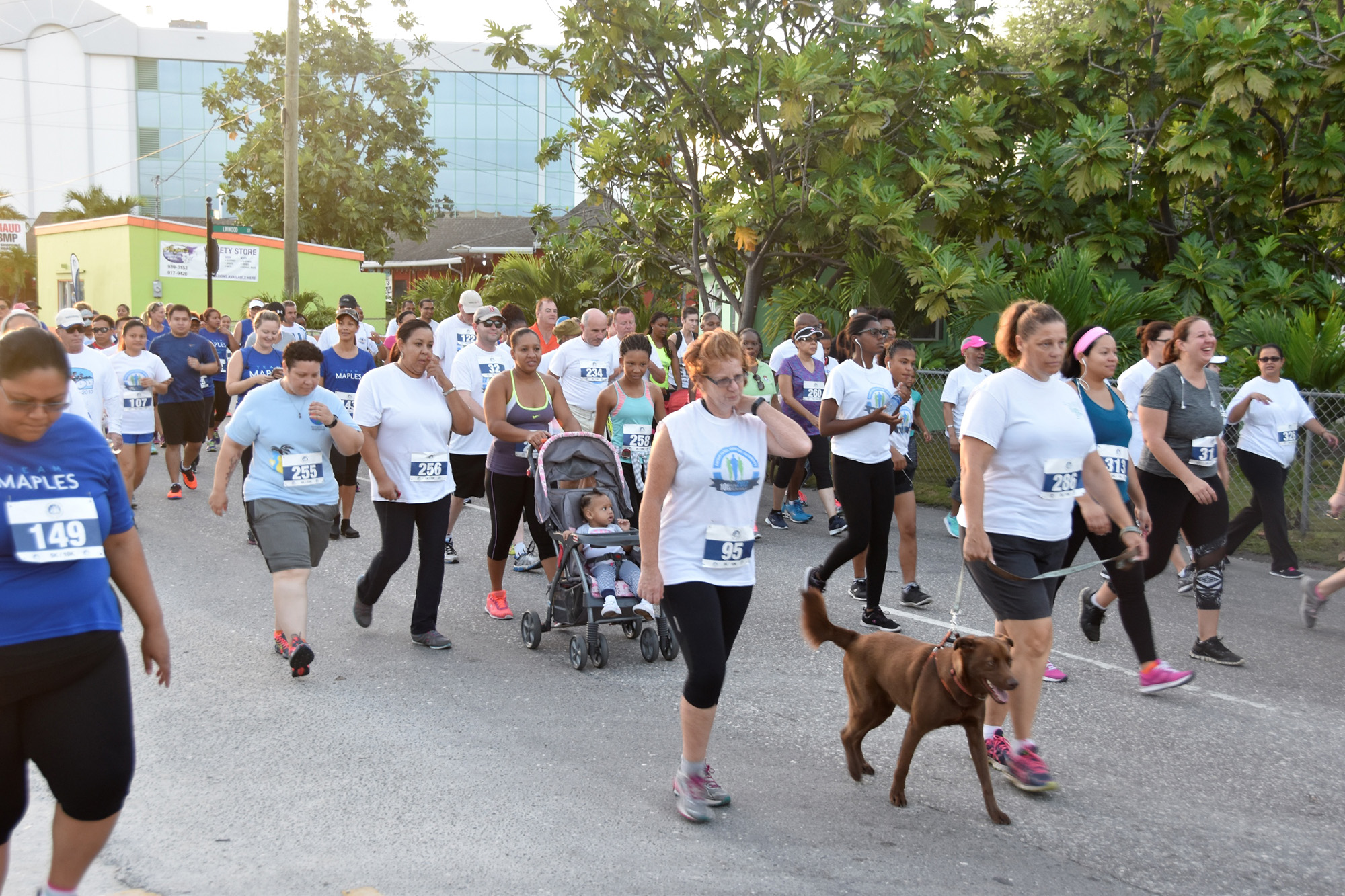 Participants at CIMA's 2017 Walk/Run.
Grand Cayman (Friday, 27 April) The Cayman Islands Monetary Authority ("CIMA" or "The Authority") recognises the importance of giving children a strong educational foundation. Therefore, the Authority is proud to host its 2nd annual charity Walk/Run in support of the literacy and numeracy programmes within local government primary schools.
This event will take place on Sunday, 20 May 2018 at 5:30 a.m. at Elizabethan Square, George Town. Participants have the option to register for either the 5K Walk, 5K Run or 10K Run. Cost is CI$20 for adults and $10 for children 12 and under.
The Authority has also worked closely with course director, Derek Larner of Race Caribbean over the last few months to update the route for this year's 10K course. Event organisers anticipate that runners will find the new route to be challenging yet enjoyable.
Last year's event garnered over 300 participants, and as a result, the Authority was able to donate over CI$10,000 to various government learning institutions. Such proceeds were used to purchase material for various Math programmes, online and home reading programmes, as well as other literacy intervention kits, all of which help to supplement the students' numeracy and literacy lessons.
Anticipating more public participation this year, CIMA's Managing Director, Mrs. Cindy Scotland said, "The Authority is thrilled to host the charity Walk/Run again this year, as the event helps to bring the community together in support of childhood education."
The Authority also expressed special thanks to this year's event sponsors: Insurance Managers Association of Cayman, DMS, Cayman National, Island Heritage and Cayman Islands Compliance Association.
Refreshments will be included and prizes will also be awarded to the top finishers. All participants will automatically enter the draw to win random spot prizes. For more information, or to register, visit www.cima.ky or www.caymanactive.com. Registration deadline is Wednesday, 16 May 2018. The first 200 registrants will receive a free event t-shirt.