CIMA's 5K Walk/Run, Another Success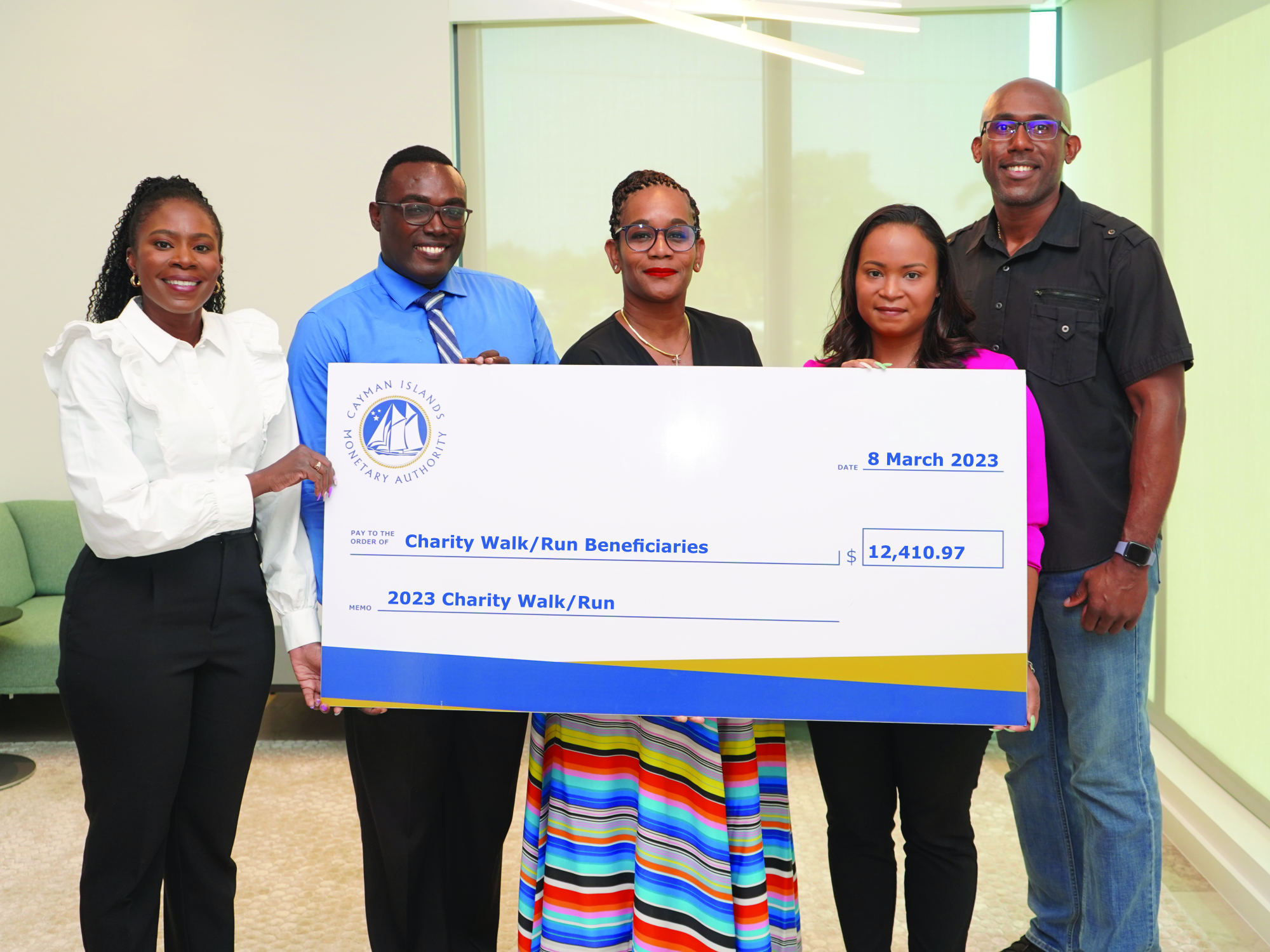 Deputy Head of Human Resources Division and Walk/Run lead coordinator, Eric Webster, pictured with school representatives.
Grand Cayman, Cayman Islands (28 March 2023) - The Cayman Islands Monetary Authority ("CIMA") is thrilled to announce that its most recent 5K Charity Walk/Run successfully raised $12,410.97, with all proceeds to benefit the literacy and numeracy programmes at Theoline McCoy Primary School (formerly Bodden Town Primary School), East End Primary School, and Joanna Clarke Primary School (formerly Savannah Primary School).
CIMA Managing Director, Mrs. Cindy Scotland, OBE is continually inspired by the support received each year. "Every student deserves a solid educational foundation to help them succeed in school, work, and their daily lives. Through this event we are able to do just that, and I am extremely proud that the community looks forward to supporting this worthy cause time and again."
The success of last year's event was made possible through the generous contributions of our corporate sponsors: Deloitte, Cayman Islands Bankers' Association, Maples Group, Cayman Finance, and Walkers, including other local businesses such as Foster's Food Fair, Kirk Freeport, Ritz Carlton, Progressive Distributors Ltd, AgileFit Team, Camana Bay, and Orchid Development.
Mrs. Scotland also expressed her heartfelt appreciation to the CIMA organising committee and the dedicated staff volunteers who worked tirelessly to ensure a successful event.
This year's Walk/Run takes places on 9 July 2023. For more information or to register, visit caymanactive.com or email WalkRun@cima.ky.