National Heroes Day 10th Anniversary (Silver)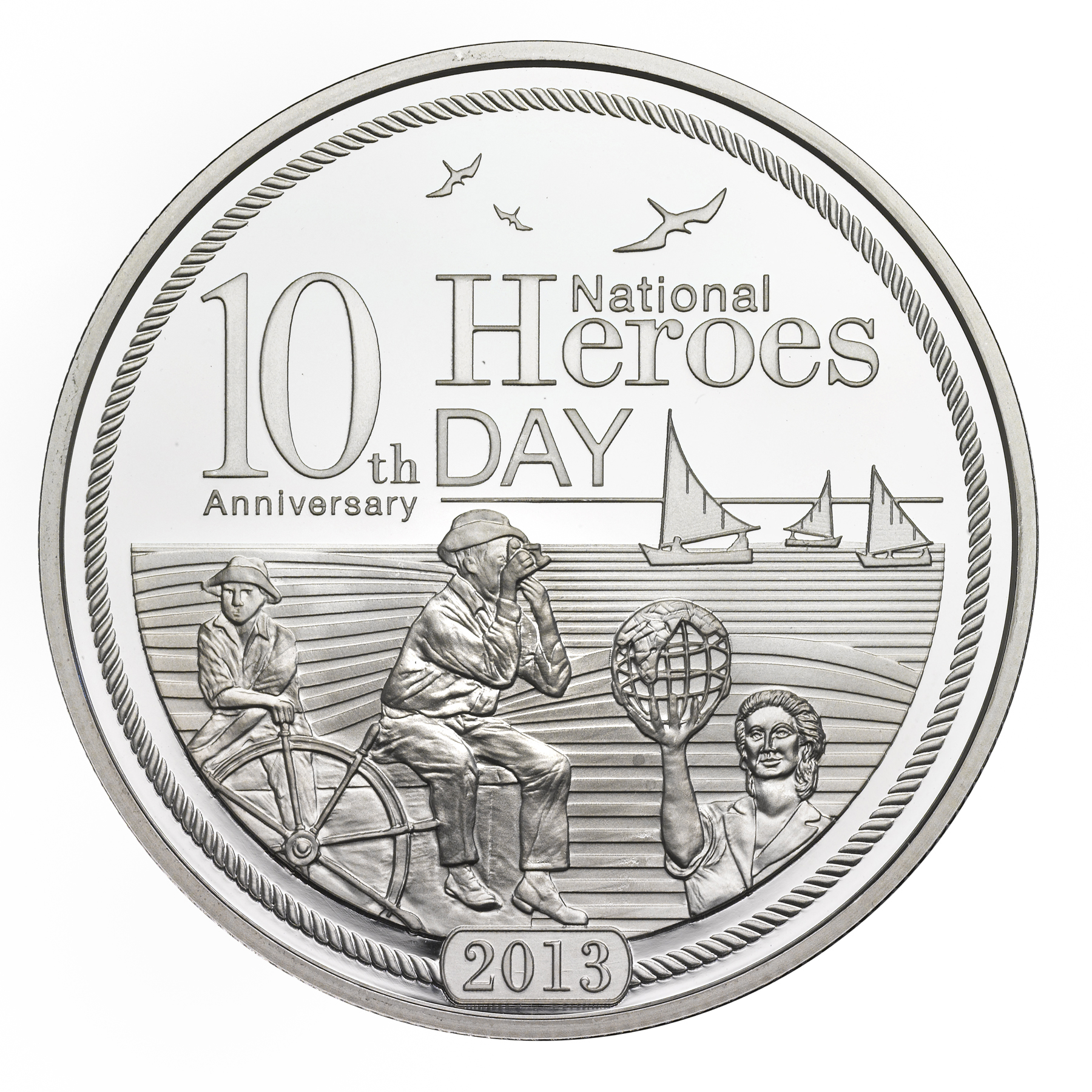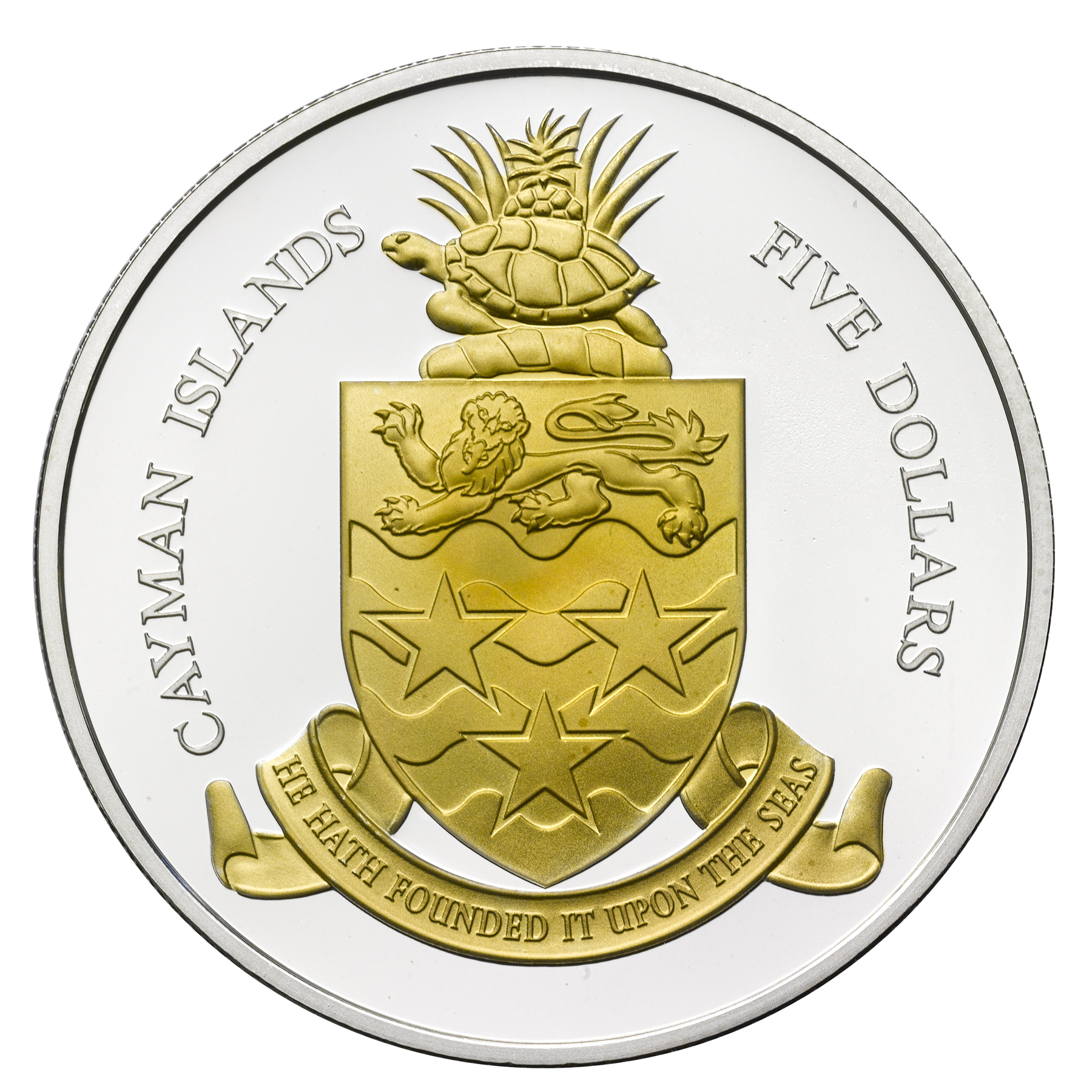 National Heroes Day
The Cayman Islands National Heroes Day is the premier national celebration of the heritage and culture of the Islands. Over the past ten years, the events and activities surrounding the day have been used to celebrate a number of core themes. These have ranged from a commemoration of Cayman's maritime past, our history in aviation and the development of our educationsystem to the significant milestones achieved by Caymanian women.
Under the theme, Youth Services, individuals are being honoured in 2013 for their work in services which cater to the development, growth and empowerment of young people. The theme is expected to give us pause to reflect on the valuable contribution of such persons and organizations, as well as the benefits that young people accrue from the various programmes
Coin Description Valued at $5, this limited edition coin captures some of the themes celebrated over the years. The coat of arms depicted
in gold appears on the obverse side.
On the reverse side, it bears images of several of Cayman's most magnificent birds, the Frigate bird. Known locally as the Man O' War, these birds have a large nesting population on the Sister Islands and are inextricably linked to local fishermen. Three catboats are strategically positioned to represent the three islands. These boats, which were referred to as the pick-up trucks of the Cayman Islands in the days predating the automobile, also represent our historical link to the sea and our many seamen who mastered the world's oceans.
The two statues – a father and son sitting on a ship's deck and a woman holding the Earth in her hands – represent youth and gender equality. This combination also celebrates family.
To tie all the elements together the coin is wrapped in thatch rope made from the Silver Thatch Palm, our National Tree.
The Cayman Islands and its Coat of Arms
Three islands make up the Cayman Islands. Grand Cayman, the largest in area and population, is the centre of commerce and location of the capital George Town. It is followed in size by Cayman Brac and Little Cayman.
The three islands have a combined land mass of approx. 100 square miles and a population of 55,517 (at 2011).
The coat of arms: The three stars and wavy lines on the shield represent the three Cayman Islands in the Caribbean Sea. The lion represents the sovereign and Cayman's status as a British Overseas Territory. The turtle, and the rope on which it stands, harkens back to the Islands' early industries, turtling and thatch rope production, while the pineapple signals the Islands' former relationship with Jamaica. The territory's motto "He hath founded it upon the seas" completes the crest.
Specifications
| Issue | Alloy(Stg) | Weight(gms) | Diameter(mm) | Issue Limit | Price CI$ | Price US$ |
| --- | --- | --- | --- | --- | --- | --- |
| Cayman Islands $5 Silver Proof | .925 Silver | 28.28 | 38.61 | 200 | 93.72 | 115.00 |