New Reinsurance Specialist Appointed at CIMA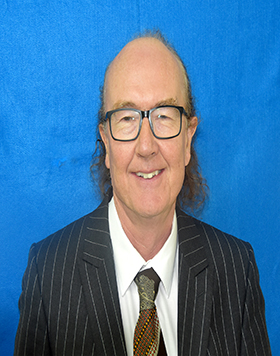 Mr. Peter Fox, Reinsurance Specialist
Grand Cayman (Friday, 17 August 2018) With nearly 46 years of experience in the insurance field, Mr. Peter Fox was recently appointed as the new Reinsurance Specialist in the Insurance Supervision Division at the Cayman Islands Monetary Authority ("CIMA" or "the Authority") on 8 June.
In his new role, Mr. Fox is primarily responsible for assisting with the development of new Reinsurance/Insurance regulations, supporting on-site inspections of reinsurance licensees, assessing reinsurance programs and other risk factors of insurer licence applicants. He is also tasked with identifying and conducting investigations on complex and serious regulatory risk management issues of licensees.
Prior to joining the Authority, Mr. Fox worked at various organisations within the United Kingdom, some of which include KPMG, Riverstone Management, Aon Insurance Brokers, the UK Actuarial Profession, and American International Group. Mr. Fox brings a vast amount of knowledge to CIMA in areas such as audit consulting, pricing support for underwriting, corporate financial planning, group reserves, Solvency II claims, reinsurance risk, including mergers or acquisitions. Over the years, he has also gained extensive experience in pensions and life assurance.
Mr. Fox obtained a First Class Honours Bachelor of Science degree in Mathematics from Queen Elizabeth College of London University. He is also a Fellow of the Institute of Actuaries.
CIMA's Managing Director, Mrs. Cindy Scotland stated that, "The success of the Authority relies upon the quality of expertise among our staff. As such, we are pleased to welcome Mr. Fox to our team." She added, "I am confident that Mr. Fox will provide significant contribution to the Authority which will aid in the ongoing development of effective supervision and regulation of the local insurance industry."