Princess to Monarch Coin 1 (First Love to Forever)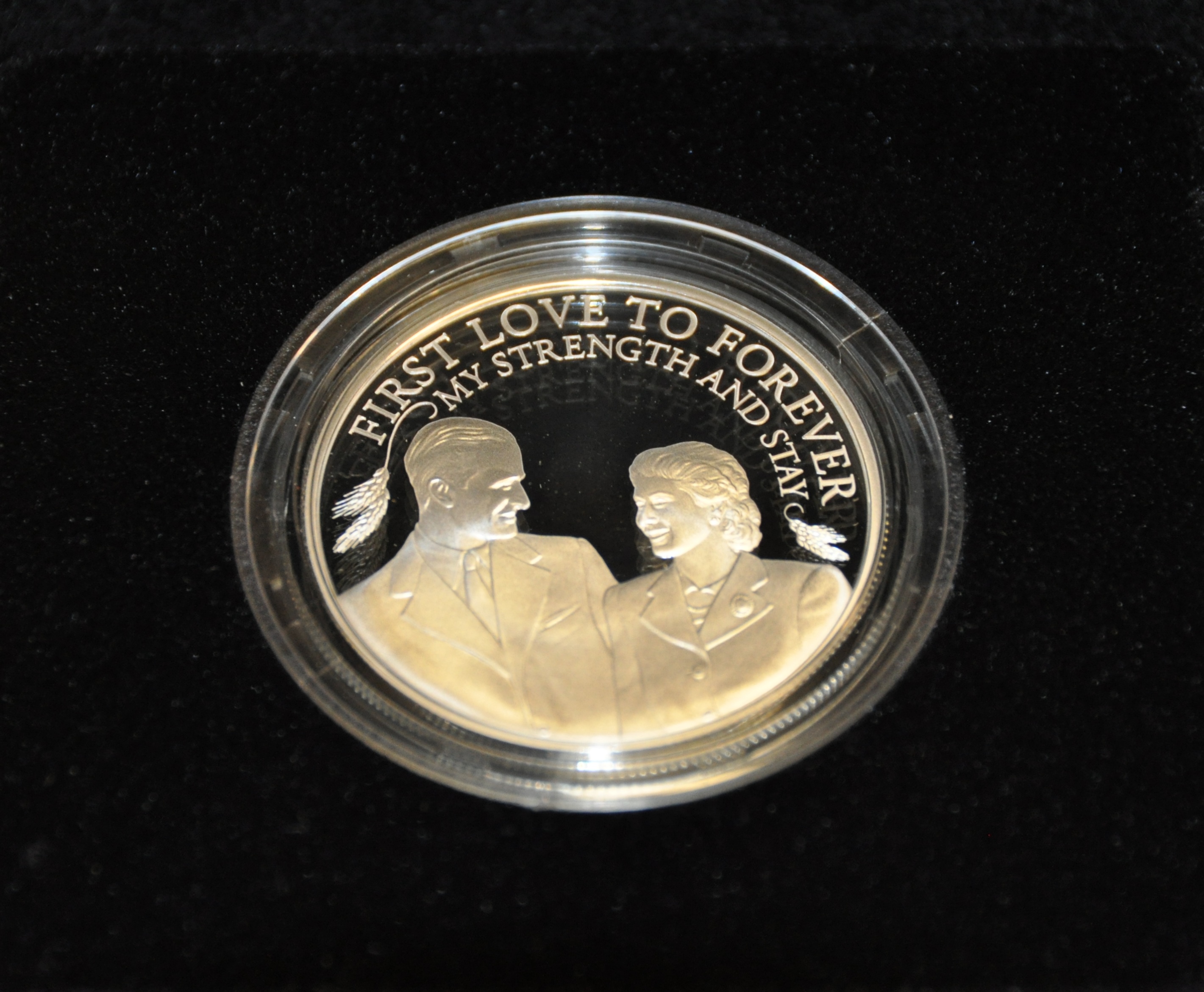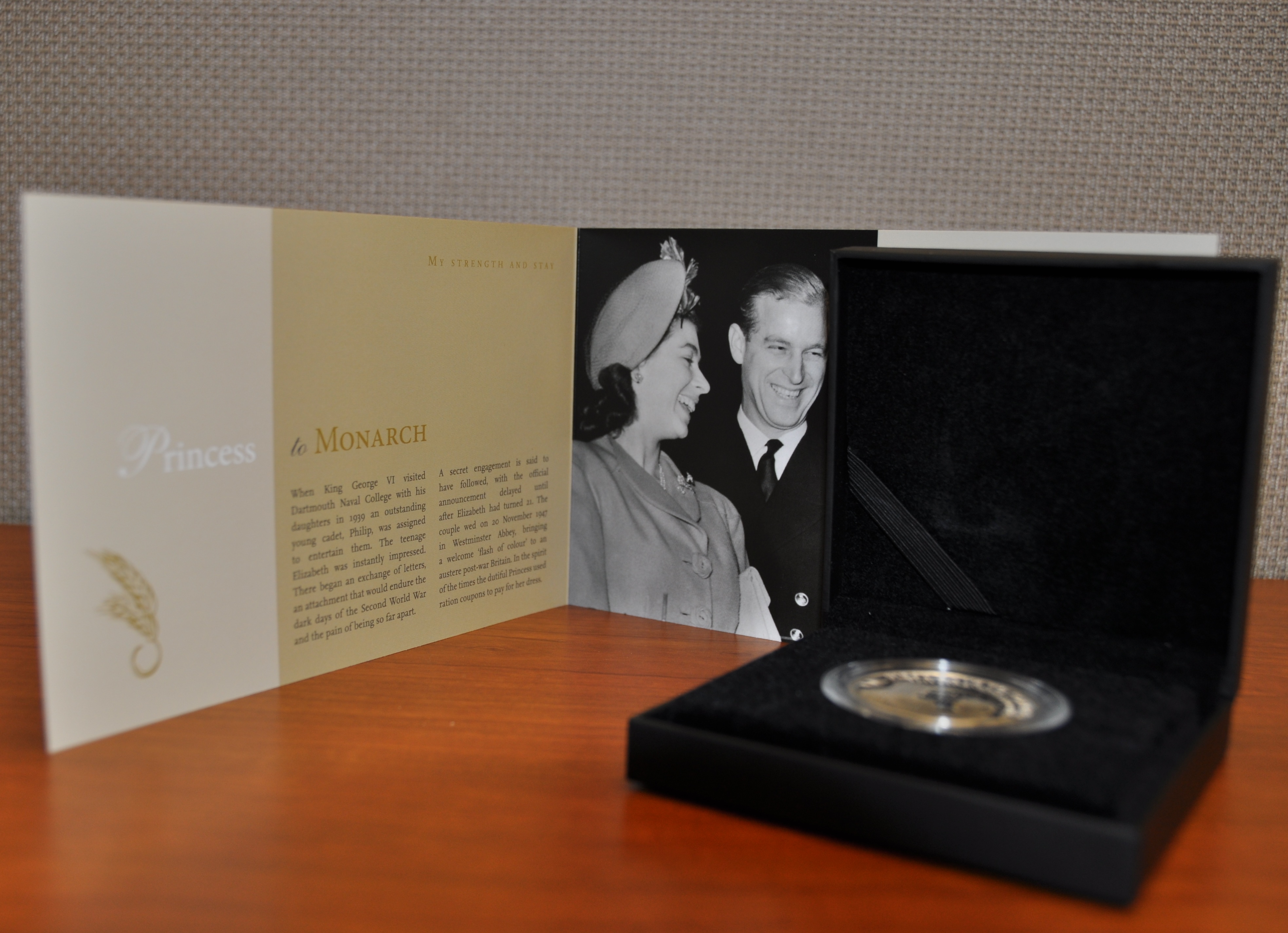 When King George VI visited Dartmouth Naval College with his daughters in 1939 an outstanding young cadet, Philip, was assigned to entertain them. The teenage Elizabeth was instantly impressed. There began an exchange of letters, an attachment that would endure the dark days of the Second World War and the pain of being so far apart.
A secret engagement is said to have followed with the official announcement delayed until after Elizabeth had turned 21. The couple wed on 20 November 1947 in Westminster Abbey, bringing a welcome 'flash of colour' to an austere post-war Britain. In the spirit of the times the dutiful Princess used ration coupons to pay for her dress.
The dashing young Royals made a glamorous pair as they toured the United Kingdom and Commonwealth during the early years of marriage, combining official engagements with more carefree time. Fond of one another from the outset, they seemed at ease in the media glare and extremely happy in private.
Elizabeth had found a loyal consort, a pillar of strength and a loving companion with whom to share the duties of monarch and the rest of her life.
Specifications
| Issue | Alloy(Stg) | Weight(gms) | Diameter(mm) | Issue Limit | Price CI$ | Price US$ |
| --- | --- | --- | --- | --- | --- | --- |
| Cayman Islands $5 Silver Proof | .925 Silver | 28.28 | 38.61 | 40,000 | 89.65 | 110.00 |