Princess to Monarch Coin 2 (Forever from First Love)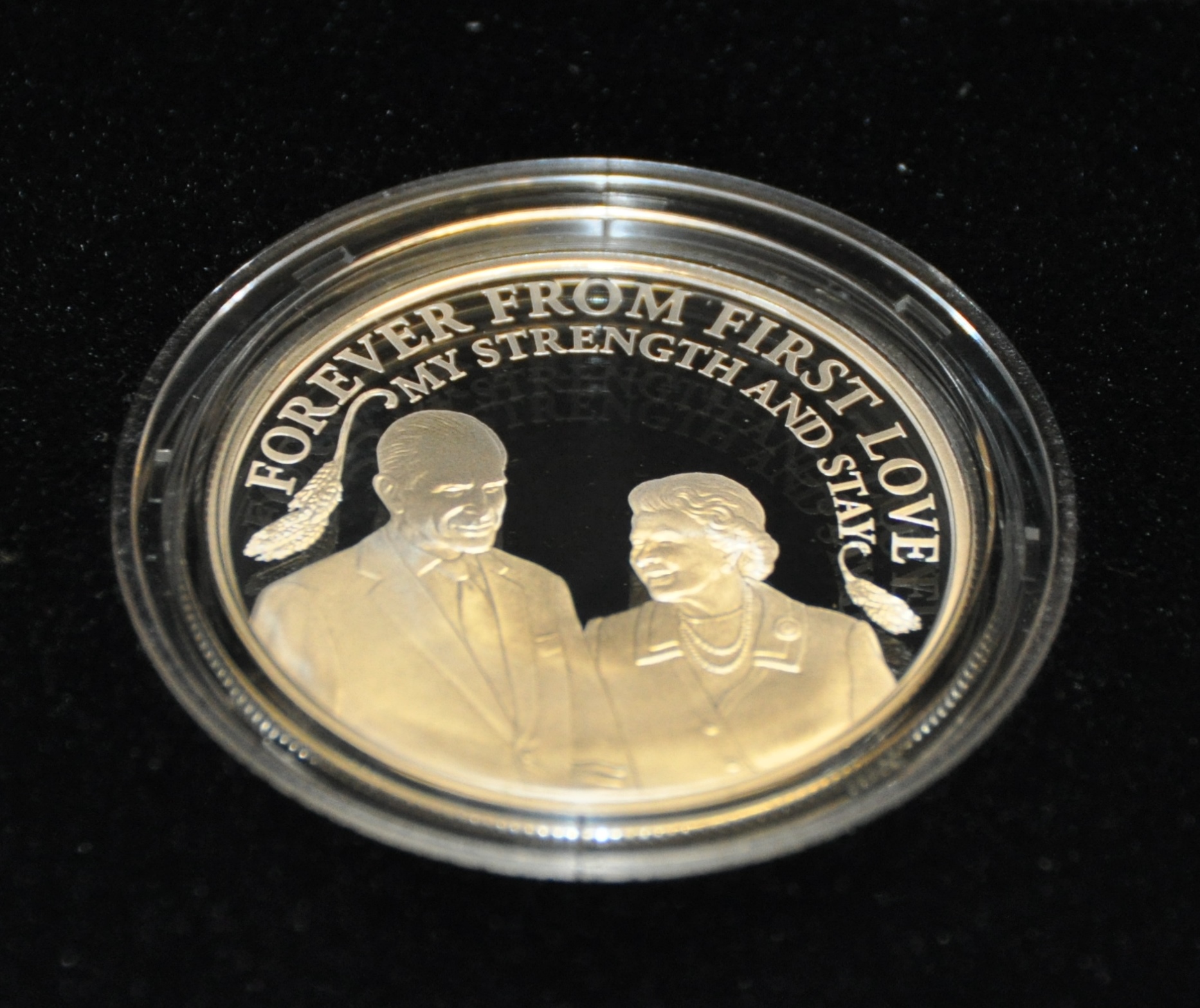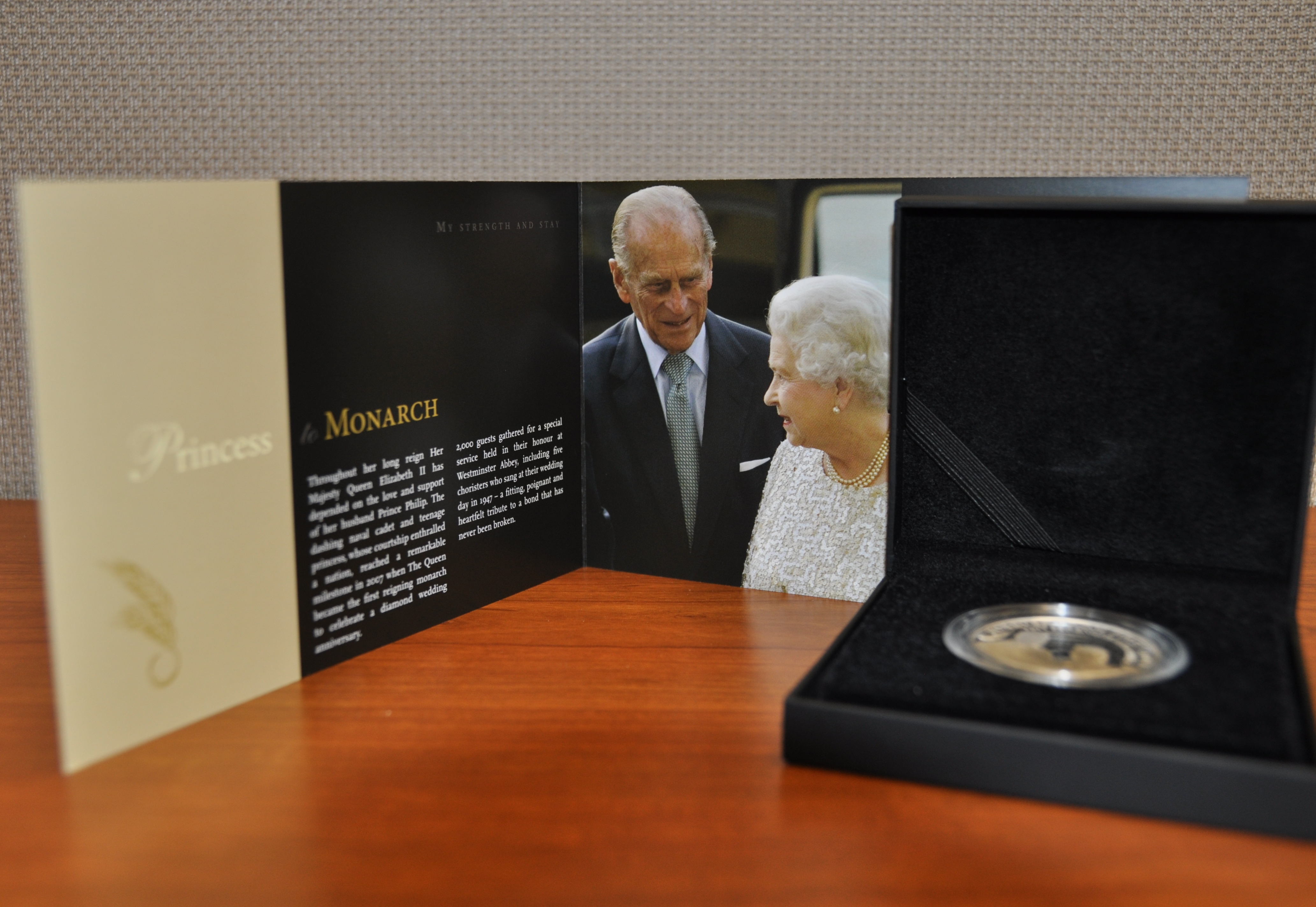 Throughout her long reign Queen Elizabeth II has depended on the love and support of her husband Prince Philip. The dashing naval cadet and teenage princess, whose courtship enthralled a nation, reached a remarkable milestone in 2007 when The Queen became the first reigning monarch to celebrate a diamond wedding anniversary.
2,000 guest gathered for a special service held in their honour at Westminster Abbey including five choristers who sang at their wedding day in 1947 - a fitting, poignant and heartfelt tribute to a bond that has never been broken.
Prince Philip, now the Duke of Edinburgh, was Elizabeth's first love. Unwavering in his support of her, always three steps behind in public and a loving partner in private, Prince Philip has constantly been at his wife's side. Theirs is a love that burned brightly from the outset, a flame that has stood the test of time.
Specifications
| Issue | Alloy(Stg) | Weight(gms) | Diameter(mm) | Issue Limit | Price CI$ | Price US$ |
| --- | --- | --- | --- | --- | --- | --- |
| Cayman Islands $5 Silver Proof | .925 Silver | 28.28 | 38.61 | 40,000 | 89.65 | 110.00 |