Queen's Diamond Jubilee - Launch of Ship (2012)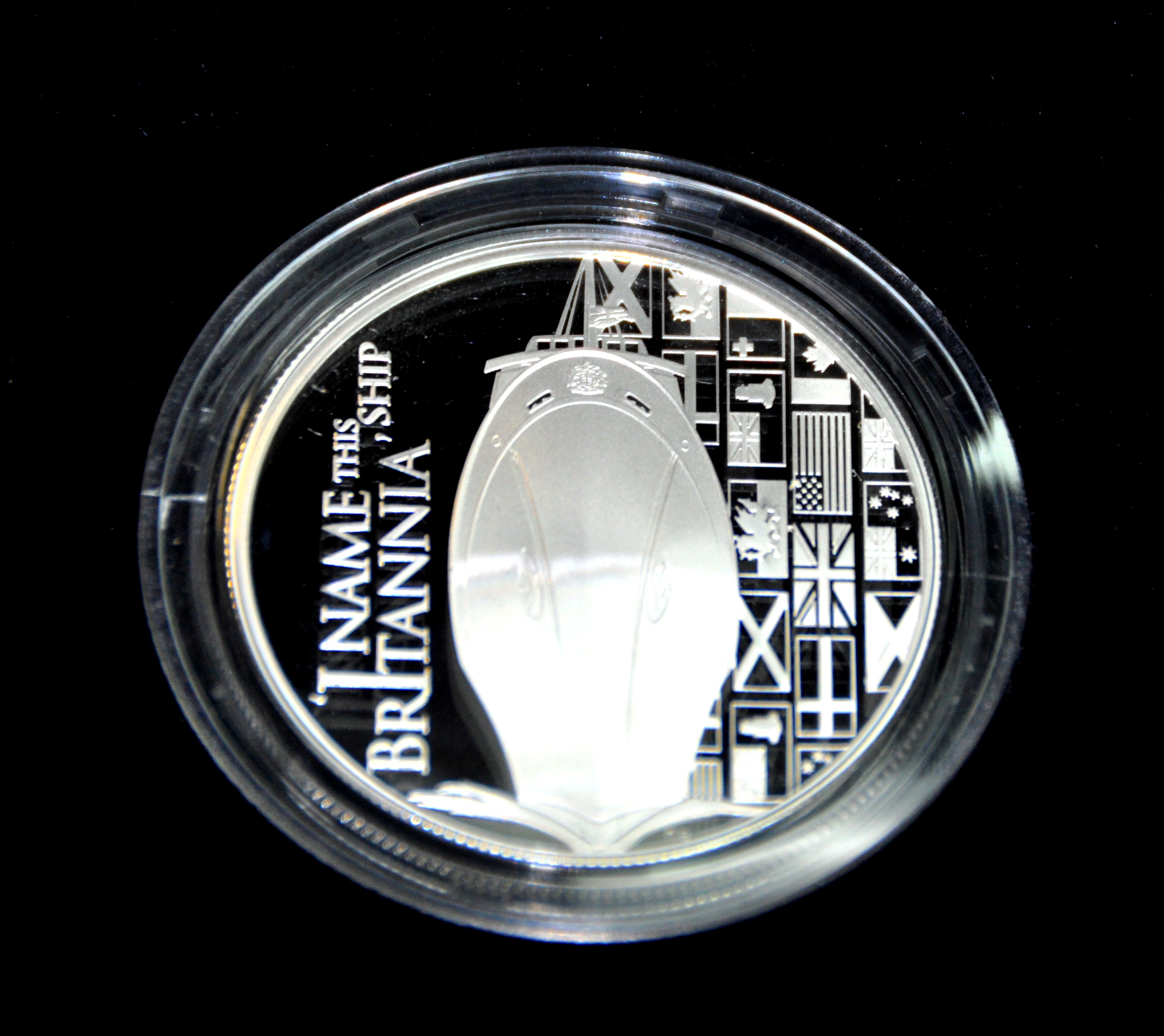 It was a happy day at Clydeside when The Queen, accompanied by the Duke of Edinburgh, launched Royal Yacht Britannia. The name Britannia was the personal choice of The Queen and on 16 April 1953, to defeaning cheers from 30,000 well-wishers, HMY Britannia rolled down the slipway at John's Clydebank Shipyard.
She was commissoned on 11 January 1954 and on 1 May that year carried out her first Royal duty when she met The Queen and Prince Philip at Tobruk to bring them home after a six-month tour of the Commonwealth. The Queen's last official visit on HMY Britannia was on 9 August 1997 when she visited the Isle of Arran.
The coin's unique commemorative reverse shows the majestic Royal Yacht cutting through the waves at her launch. She took The Queen on many overseas visits during her 44 years of service and the flags of several countries - including Canada, the Cayman Islands, Malta and the USA - are incorporated. The Union Flag, shown in high relief, symbolises The Queen's safe return after every voyage.
Only 100 coins are made available for local sales.
Specifications
| Issue | Alloy(Stg) | Weight(gms) | Diameter(mm) | Issue Limit | Price CI$ | Price US$ |
| --- | --- | --- | --- | --- | --- | --- |
| Cayman Islands $5 Silver Proof | .925 Silver | 28.28 | 38.61 | 40,000 | 89.65 | 110.00 |